The last part of my trip to Rome has started today. According the map it is not far anymore, but the SatNav shows a good 4 hours drive.
The day started at 7.30, but before I can start there was a fotoshoot by the hotel manager.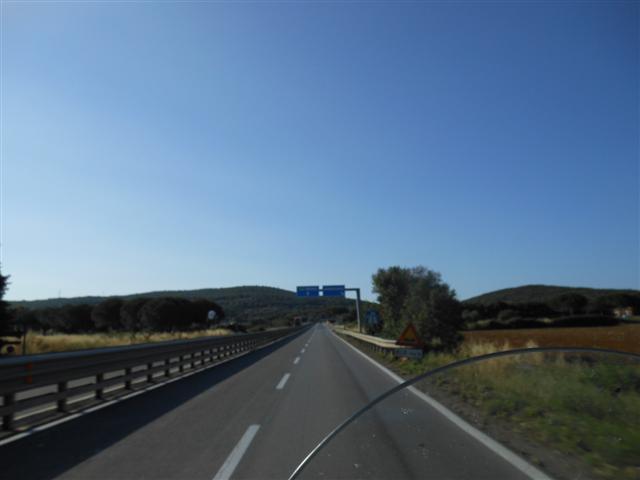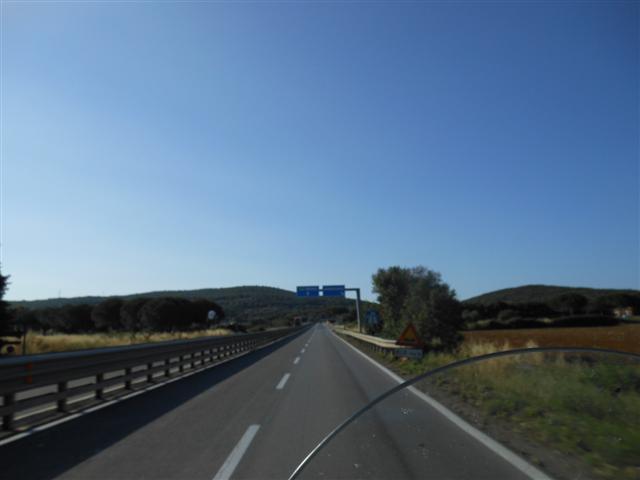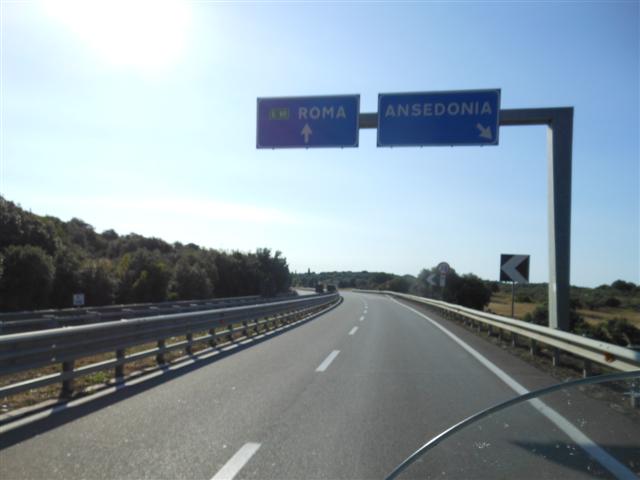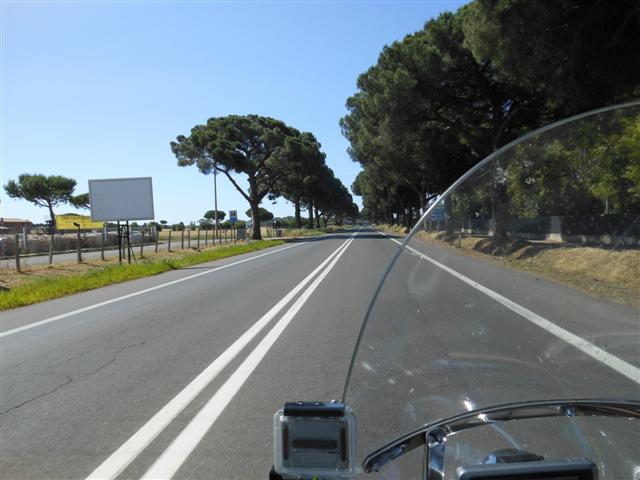 Near Rome my route went to Ostia and I search for any Harley signs or Harley events, but all I saw were driving Harley''s and no Harley official places. So I drove to my Hotel, halfway Ostia and Rome.
By sms I understood that the rest of the group was on his way, and still appr. 80km to drive.
I droppen my gear in the hotel room and drove to Ostia again to find the Harley Davidson places near the harbour. I find the place for the demo rides and learned that the Festival place is on the other side of the boulevard.
There I drove my Road King to the entrence of the boulevard and already a lot of Harley bikes where parked. Besides the bikes also a lot of people were walking over the boulevard.

I met some realy nice people, from Holland, but also from other countries. I took my lunch and went for a beer. I was starting to be very hot in the sun.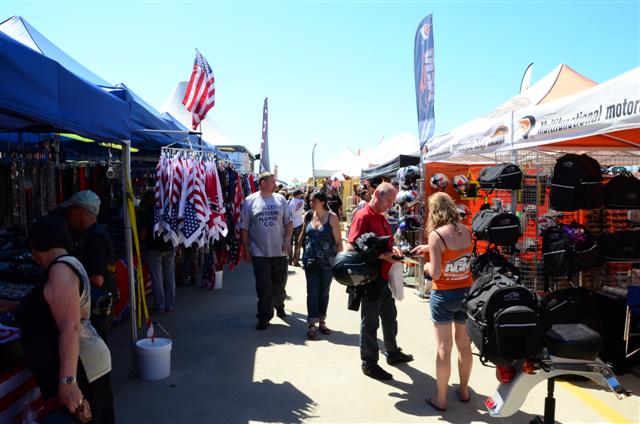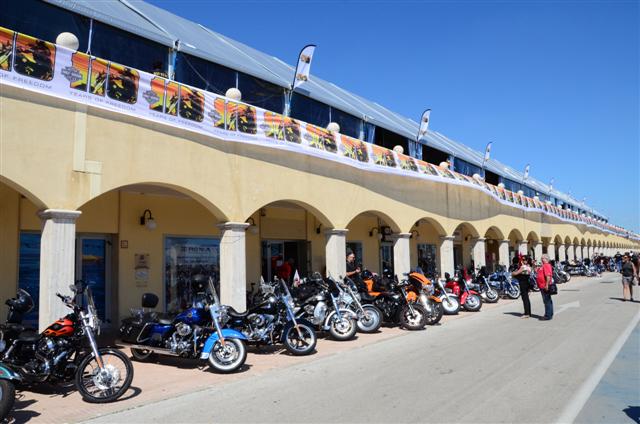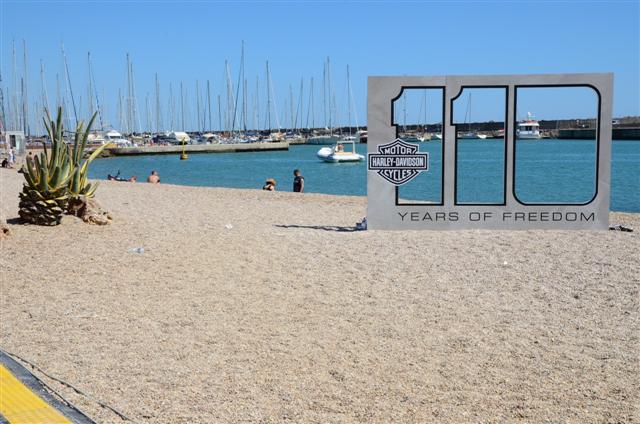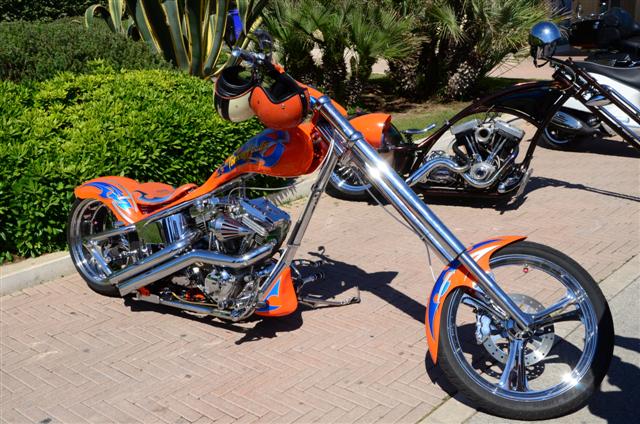 At the moment that I wanted to buy me a Harley T-shirt, Willie G Davidson was visiting the brand-store and I was able to shake his hands! It went very fast but I was able to take his foto.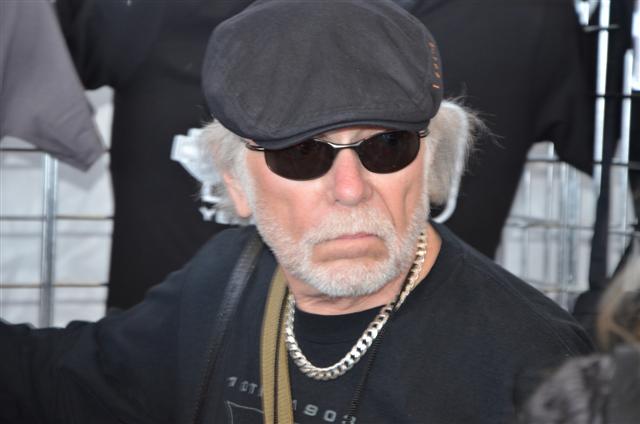 Back in the hotel the group has arrived and we decided to eat diner together at the pizzerestaurant around the corner. A pizza calzone with 2 cola was a total of 9 euro''s.
The group of 8 persons went to Ostia by Taxi and the four of us, Aad Ingrid Kees and myself, went by bike, with Kees as passenger on my bike.

We had great fun, a lot of bikes and people, not only on the event site, but also on the roads on the way to the boulevard. More then the afternoon we visited.
The second band of the evening is playing on the main stage at the beach. We got 3 tribute bands presented and a Scottish percussian band, Guns and Roses, U2 and ACDC (Thunder Balls), it was a great fun night.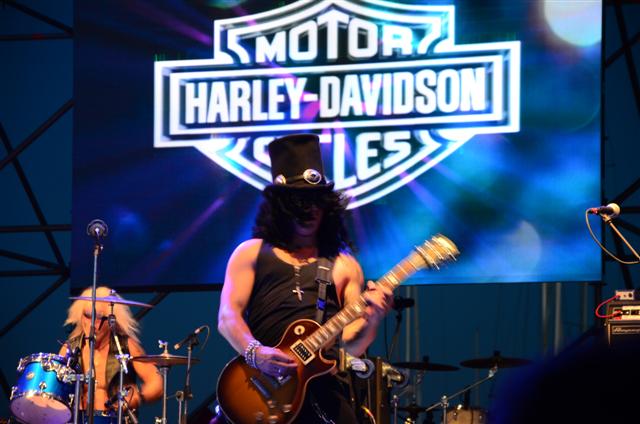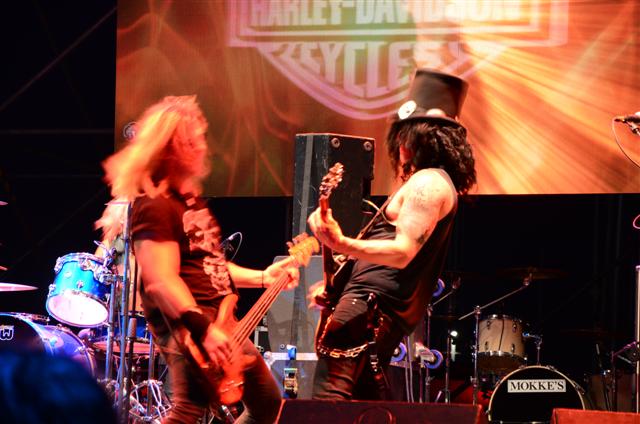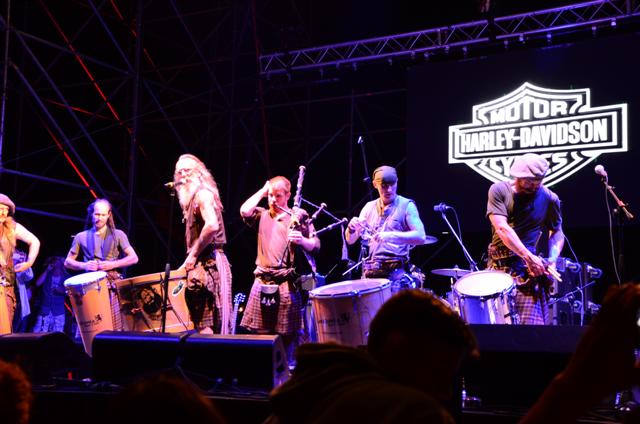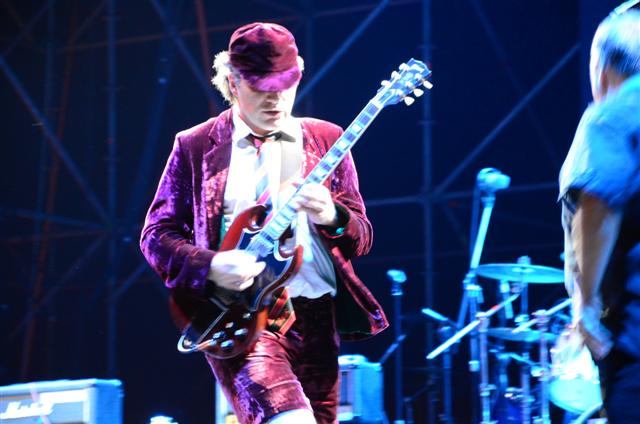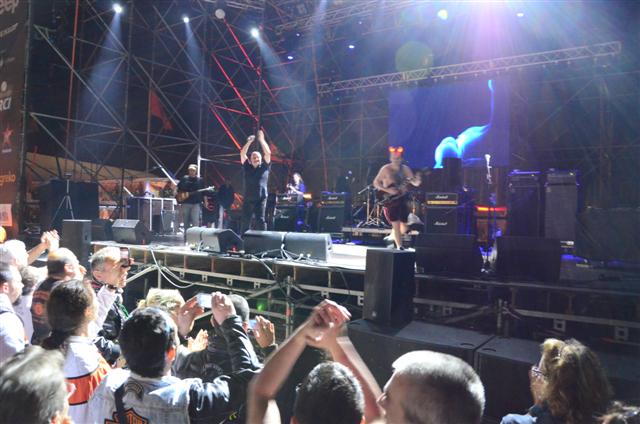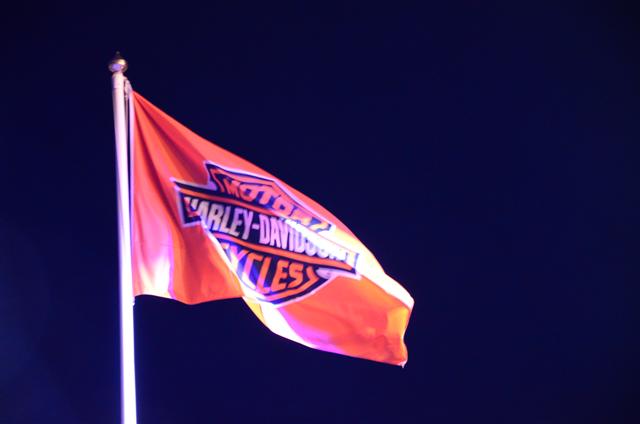 At half past 2 the concert was closed and we went back to our hotel. Half way we met a Hungarian couple with problems with their satnav. They were wondering about for more then 2 hours in finding their rented appartment. I put their address in my satnav and guided them through the city of Rome and delivered them at their place and we went back to our hotel.
At 3 o''clock we were ready to sleep.