Because the night short, we started at 12 o''clock.
We did a breakfast in Ostia, near the festival area. A lot of Harley''s were parked in the streets nearby, 2 rows thick! I estimated at that moment a 50.000 Harley bikes in that area.

On the festival boulevard I think again a 10.000. And that is only on this side of Estia, there is also another part on the other side of Estia, and there are 3 more places in Rome itself.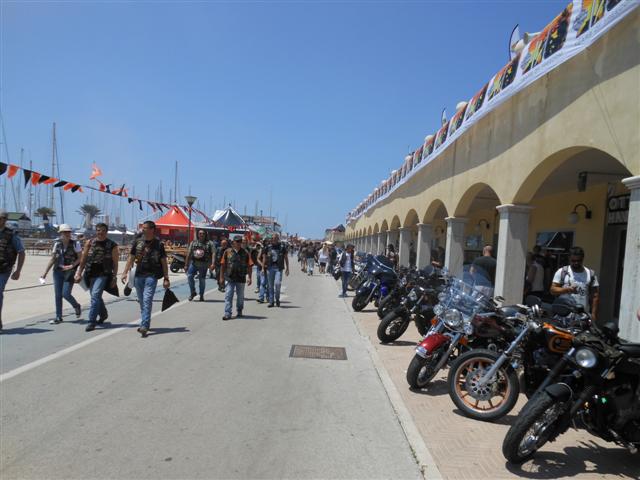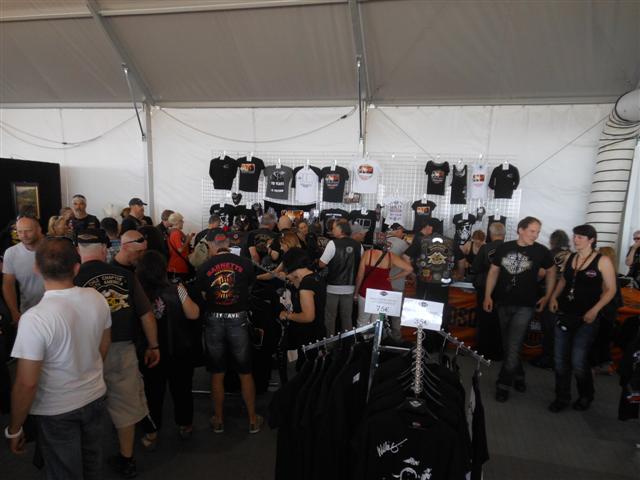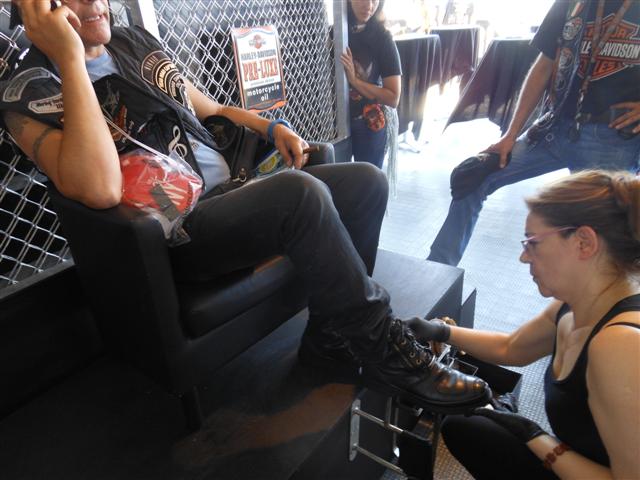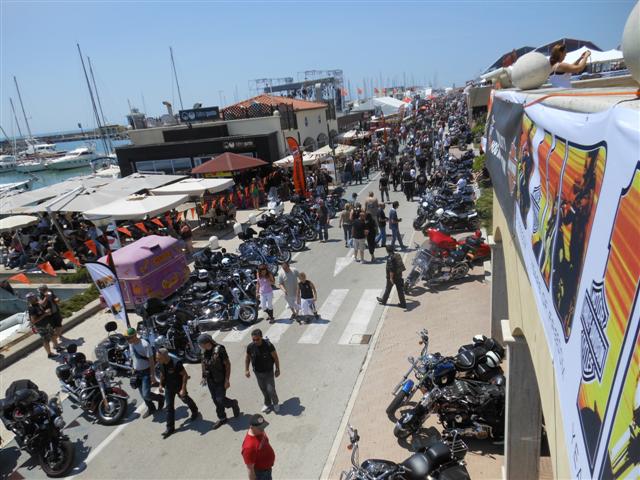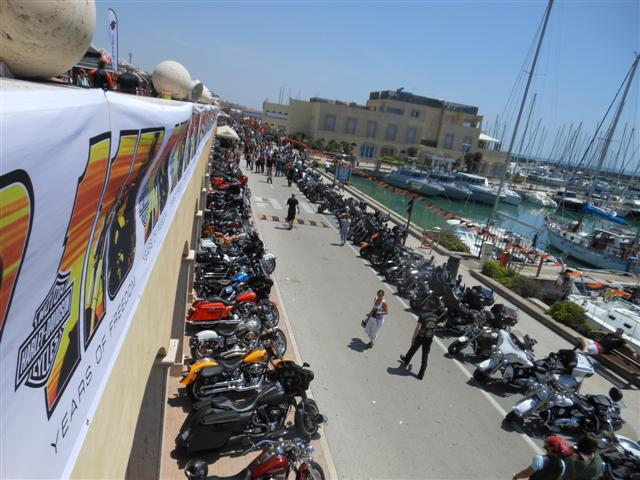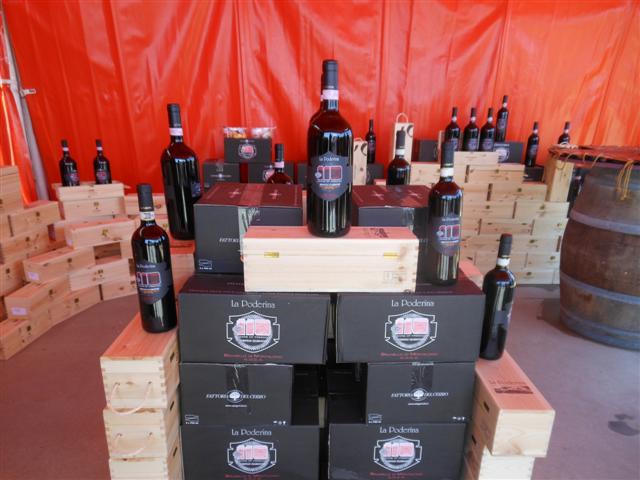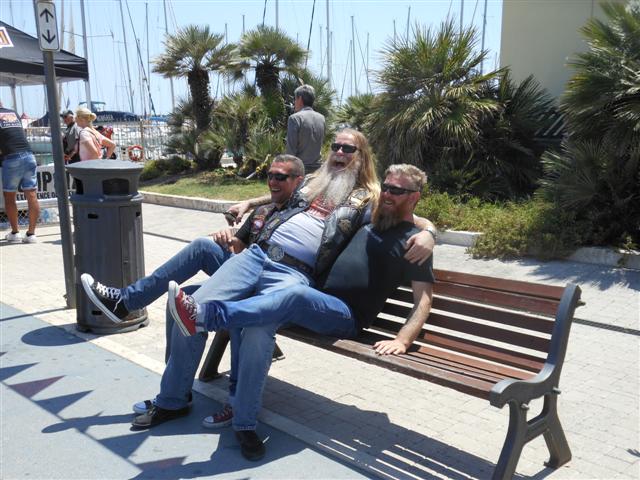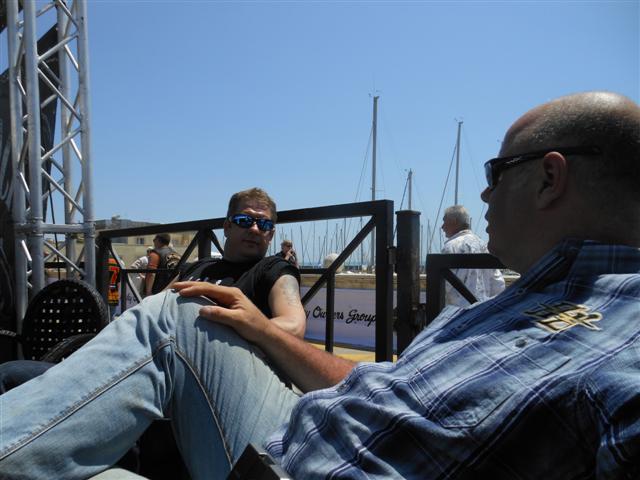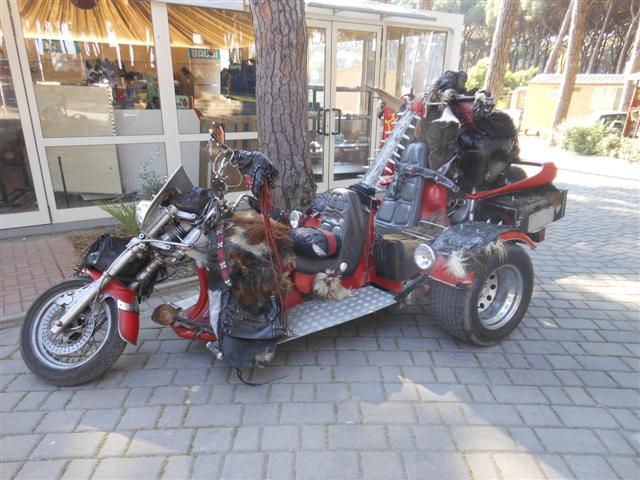 We parked on the boulevard, afcourse, and start walking, looking, and enjoying the atmosphere. We met Henk and Ria at a bar and at 5 o''clock we went to the camping place where also Ton and Jet stayed and took some cold drinks.
Back at the hotel we eat at the same pizzarestaurant as the day before, again very good and cheap. The others of the group joined us overthere.

Then it was time to go again to the festival in Ostia to enjoy more music and fun. We met Barbara and Maurice overthere and listened to Elvis, way to long and way of the line of music you should listen to at a Harley event, that is my opinion. In the break we get a very close look at the Scottish drumband and met Aad and Ingrid. Together we watched a very old Adam Ant with his band. Except for the drummer, it was not the level of music of the day before.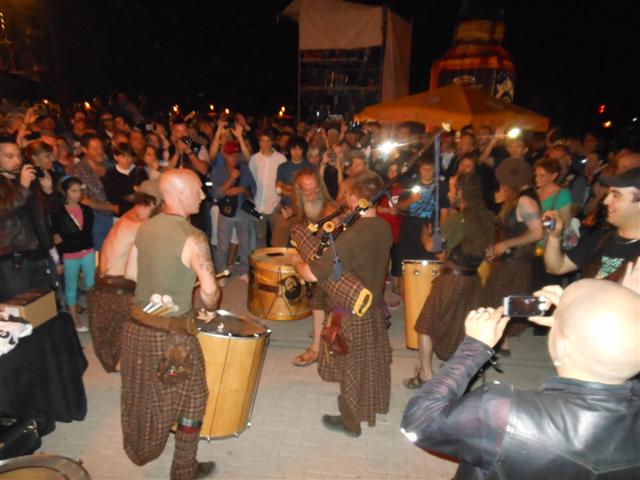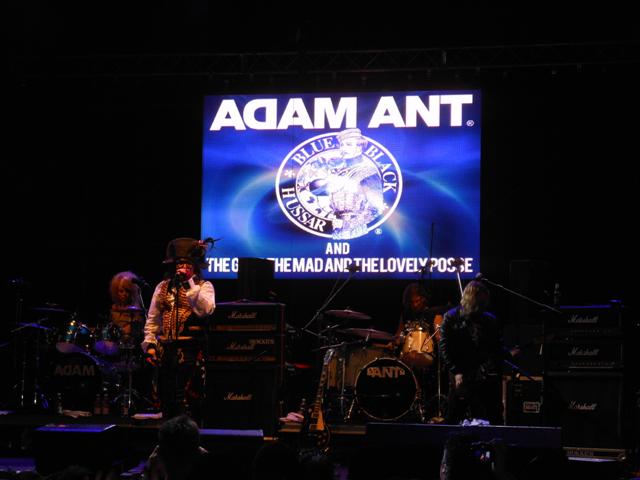 At 0.30 we went back to our hotel.