After a well done breakfast at a late start in the B&B Hotel in Recco, with a view on the beach and the sea, it was time to start day 5 of my trip to Rome. It almost seems like a pelgrims route, but I enjoyed every minute!

At 8.30 the route of today was going with the sea on my right hand side. What a beatiful rough coastline and what a great road to ride.
After appr. half an hour I find a road named by me, so I had to stop to make a picture.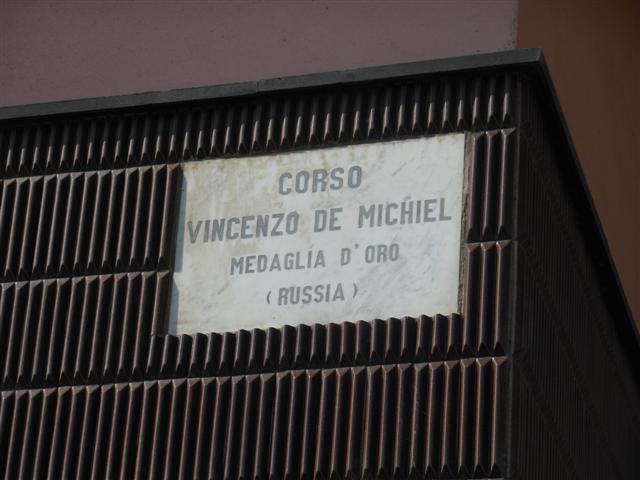 Then it was time to to go inland, to visit the other Toscana. What a great view over there on the top of a pass.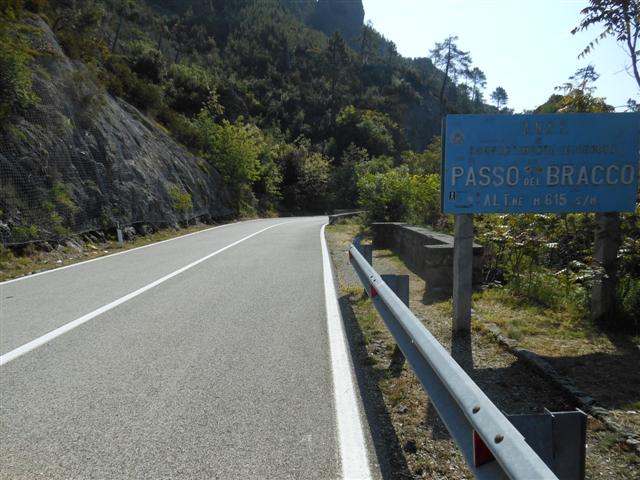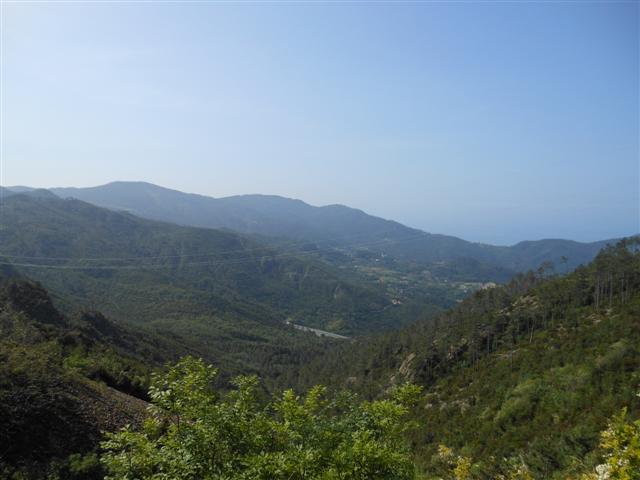 At a certain moment, in the middle of Tuscana, my SatNav was telling me to go over a goatroad! Yes again a dirt road to a waypoint I set! So before a travelled all the way up, I made a u-turn and went on the rad again. The Road King was still in her elements.
Nearby Lucca I did my lunch. Next stop was Pisa.

In Pisa I had afcourse visit the tower of Pisa and without my SatNav I drove to the tower to park nearby. And by coincidence I parked my Harley next to the other group of the HOG Coast Riders from Alkmaar! A marvoulous seeing. Did make a tour around the tower, made some foto''s, and made fun with the group.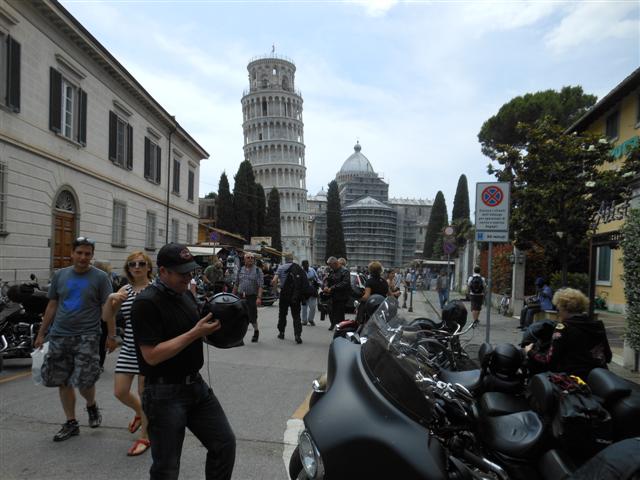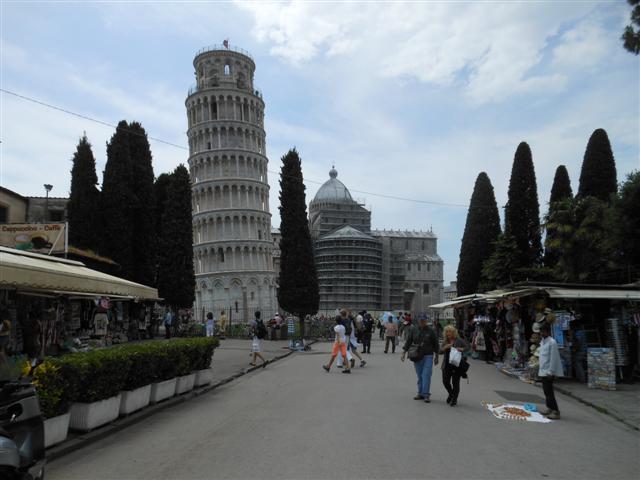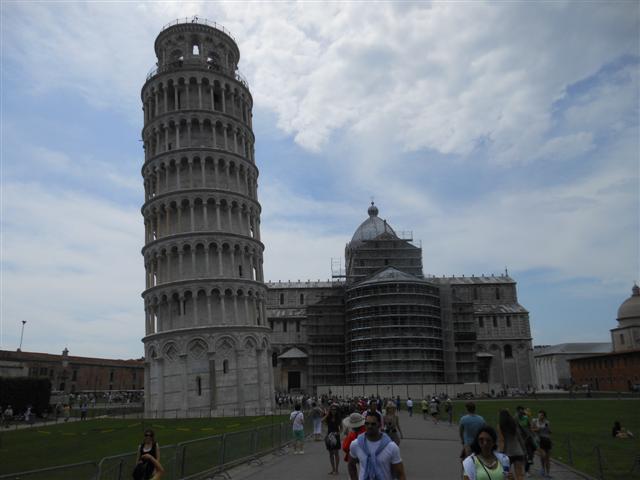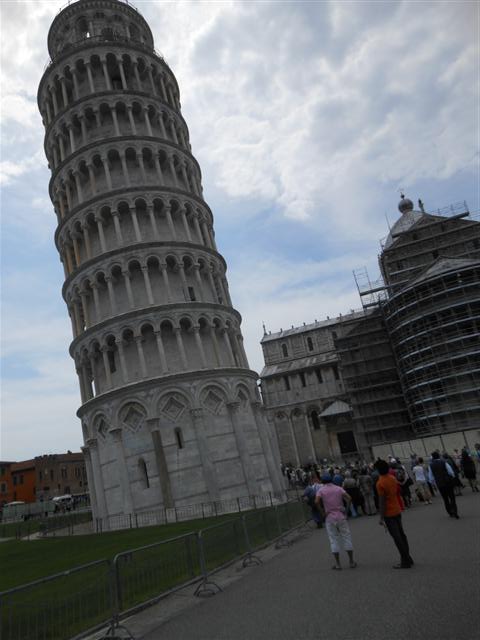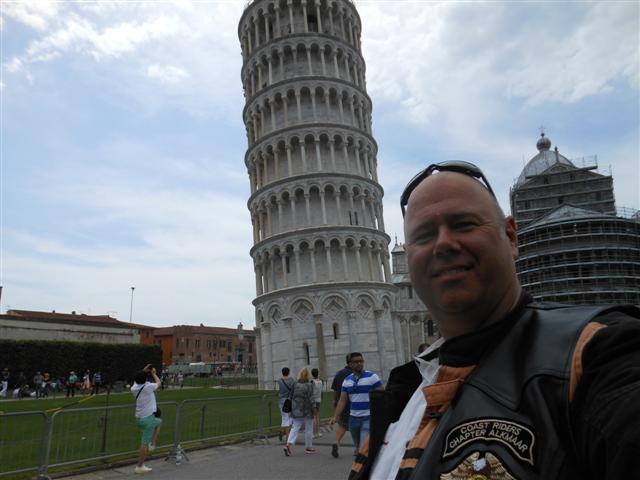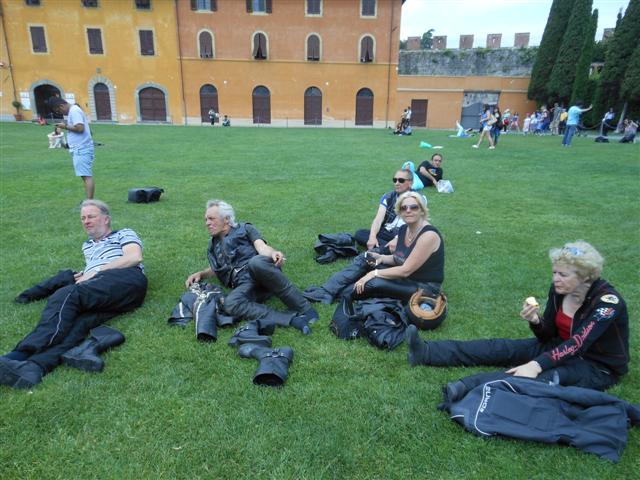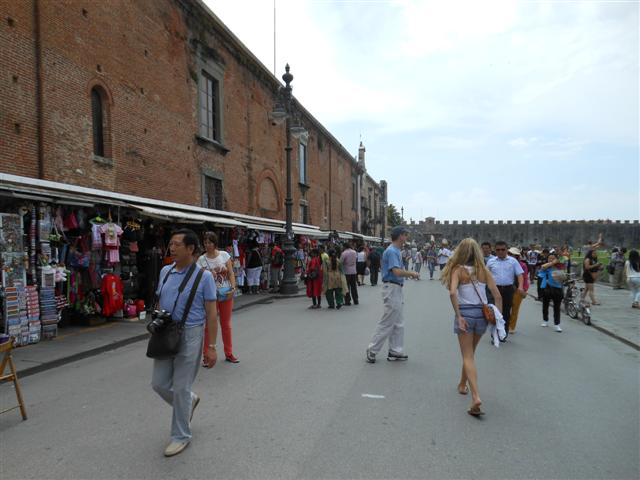 A lot of touristic shops nearby the Tower of Pisa.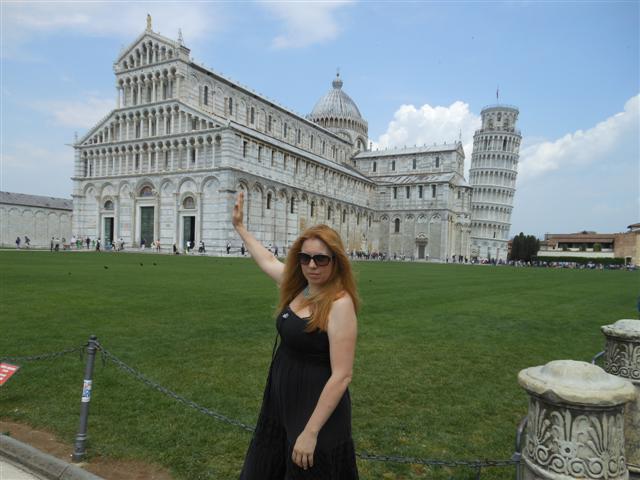 And a lot of silly people taking silly pictures
The group had reserved a hotel in the neaberhood of Pisa, but I needed some riding, also it was before 15.00, so time enough.
The road through Lazio was boring. Flat, nothing to see in comparison with Tascana and Piemonte (the mountains).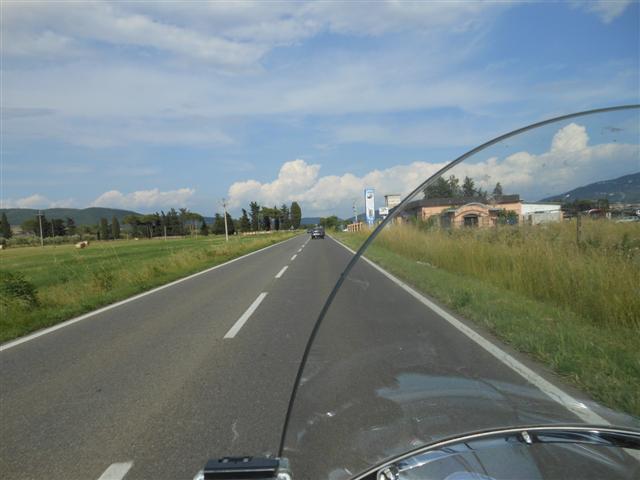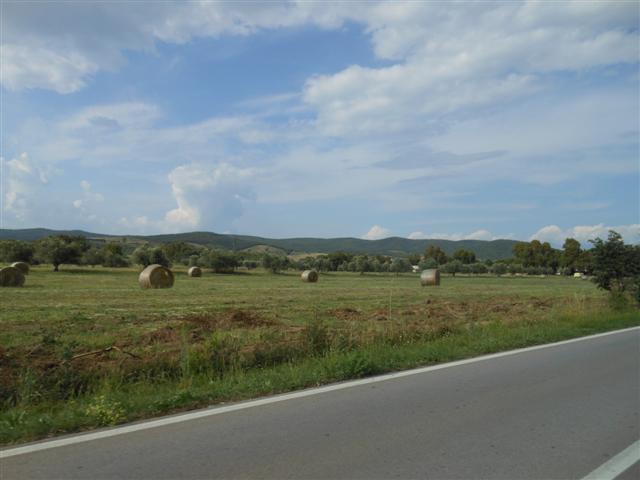 At the second try for a hotel I succeeded in Orbetello, nearby Grosseto.

In total I did 400 kilometers today.