Day 4 - Summer has began - long live the bugs
Yesterday I made an alternative route, due to the closed passes and colls, so let see if it turned out right.

The first down hill from the hotel is good, sun is shining around the big mountains, no clouds to see. I started today at 7.30, so no rush today.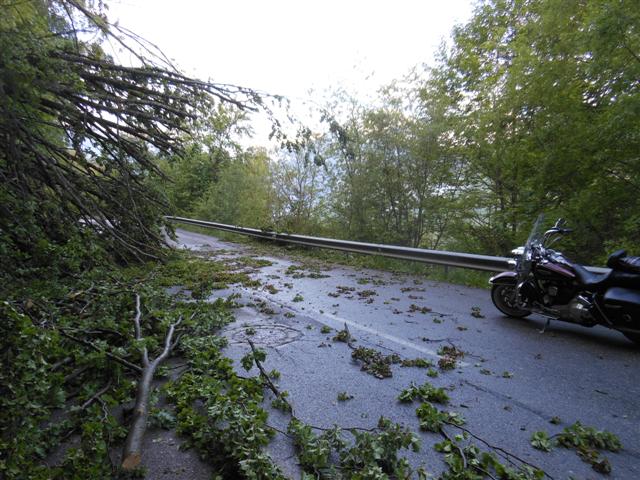 The road was closed, but no explaination, so just went down and see, a tree was falling down on the road.
The next fase of the first part of the trip, around 45 minutes, is highway and a tunnel, that makes it a fast first part.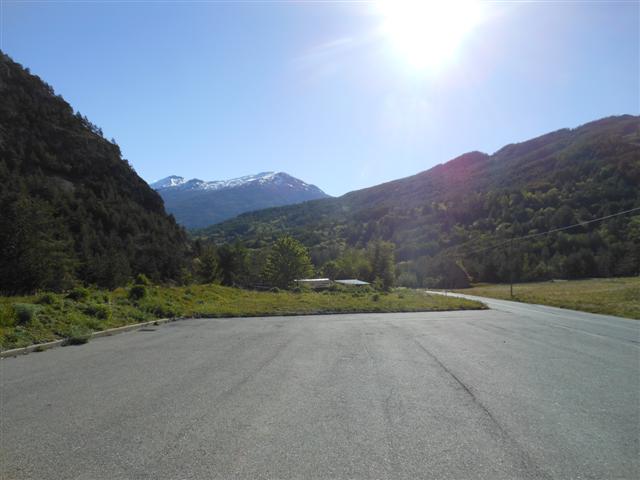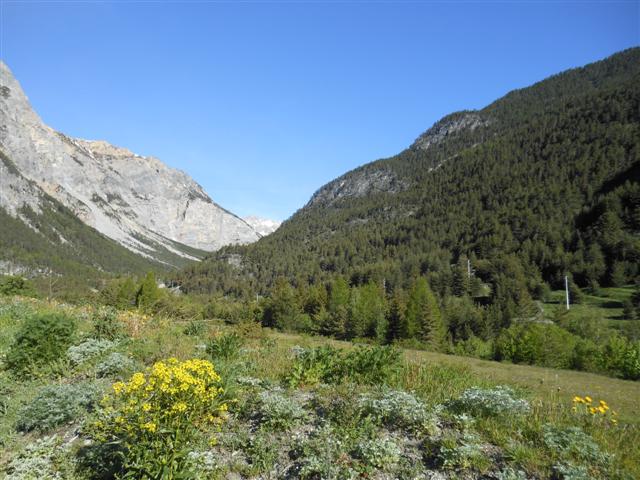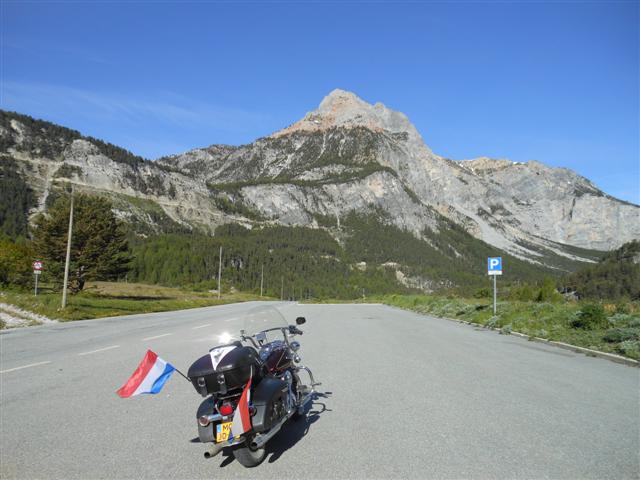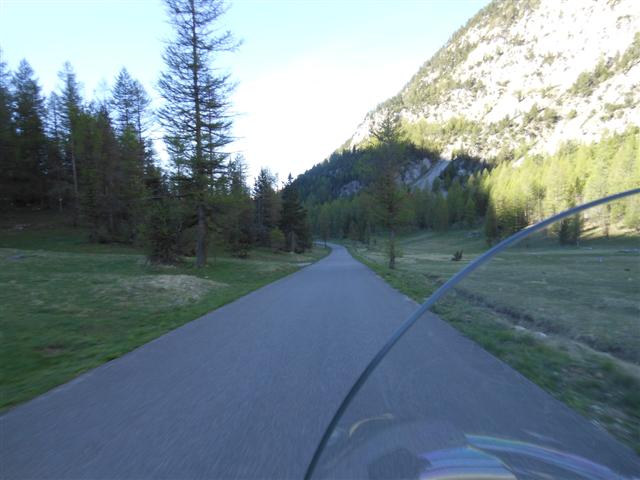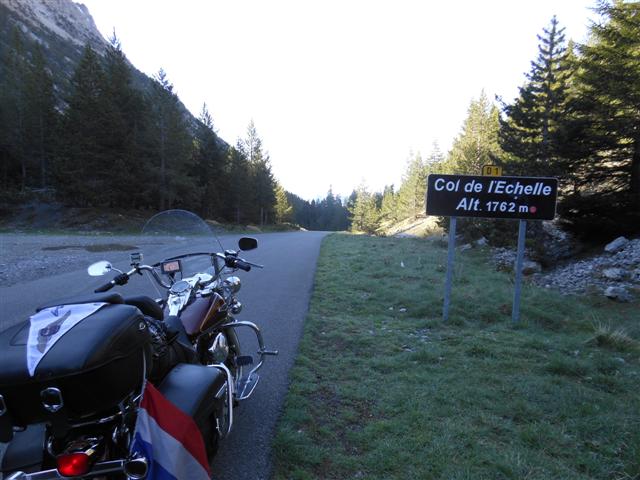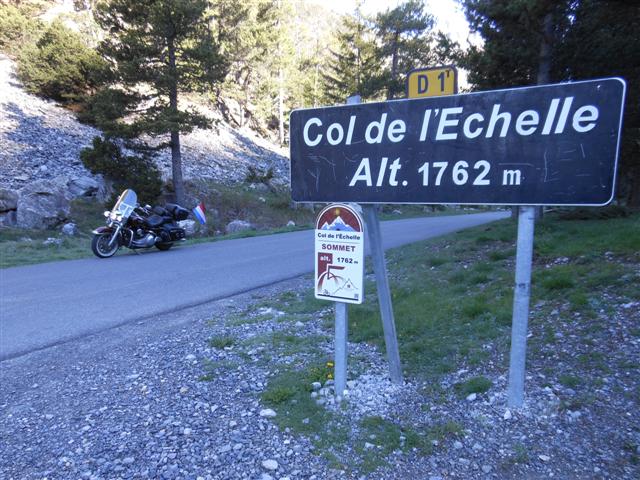 The Harley is spinning is cycles, it haves fun.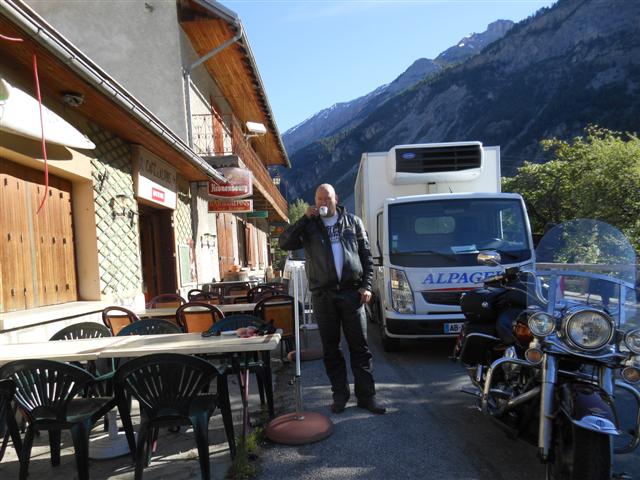 Then the route went to the mountains again, and the corners are sharp. At 9 o''clock I took an petit caffee (espresso) at a bar that was still closed, but the owner was glad to help me.
Further on the road the bugs catch me and my Harley. The windscreen was full hahah LOL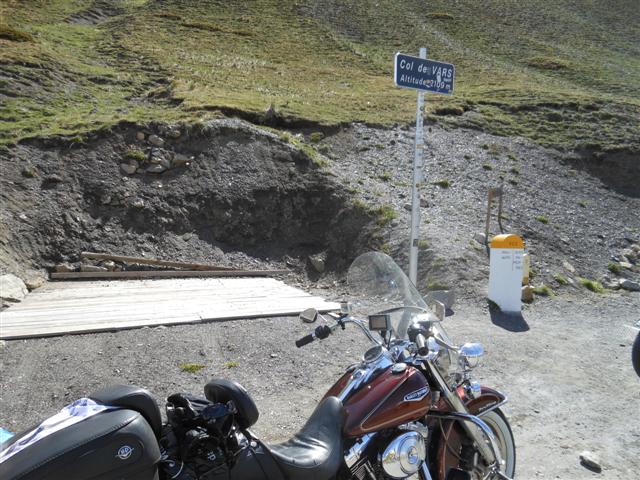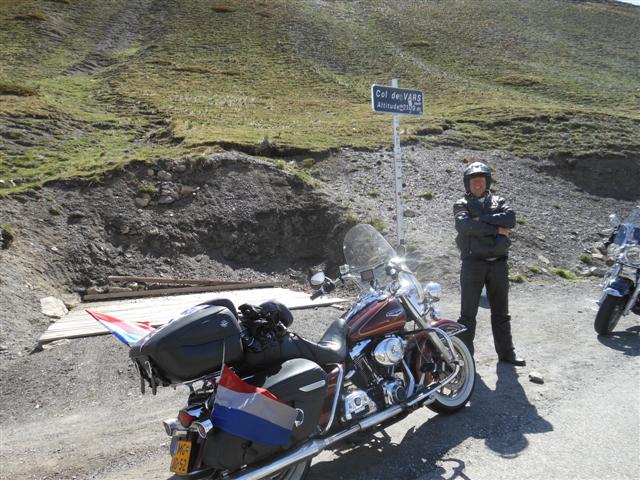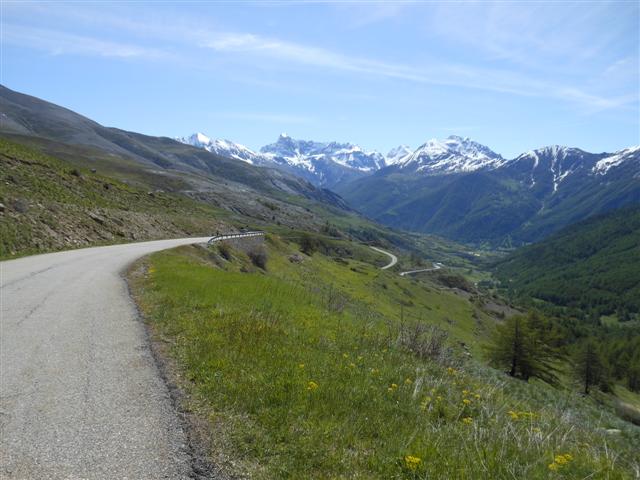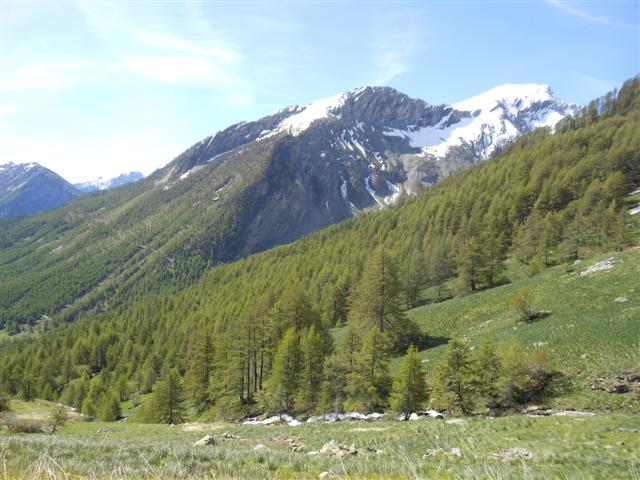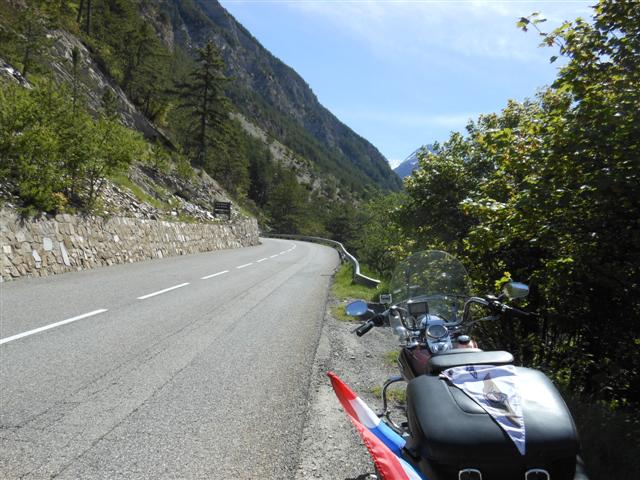 The third pass of today is the Col della Maddalena, with a summit again above the 2000 meter, 2012 meter to be exact. On top of the Col there is the border with Italia, so I left again France but now I would stay in Itali for a couple of days.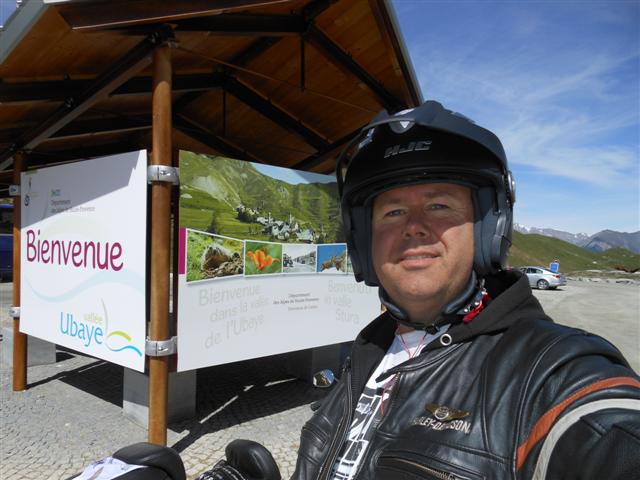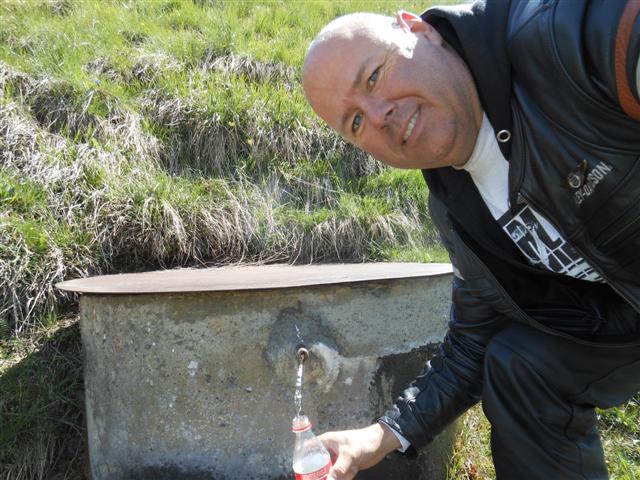 Taking fresh water from the mountain.
I took the lunch at 11.30 in sun on a terras near the Col della Maddalena. Very very nice. The temperature on the terras was a big 34 degrees celcius.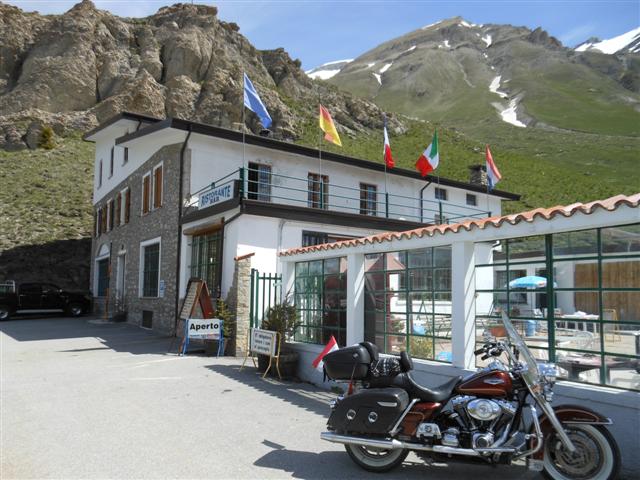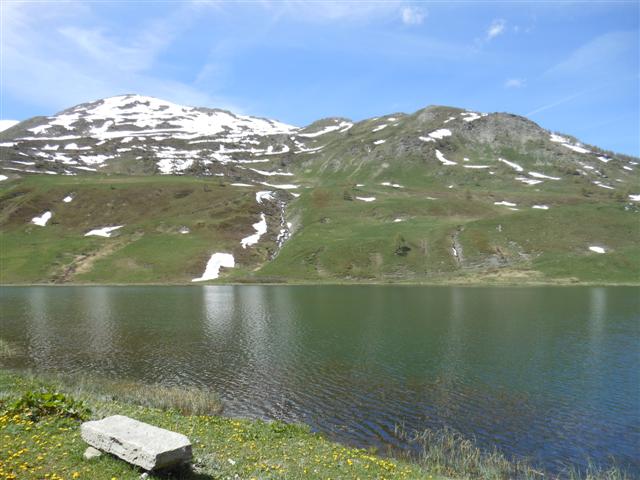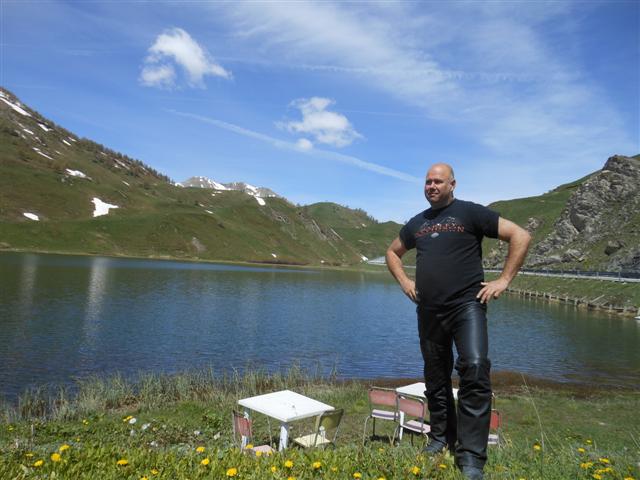 Then it was time to left the big mountains and traffel to the coast line. What a beautiful houses here and afcourse again nice roads.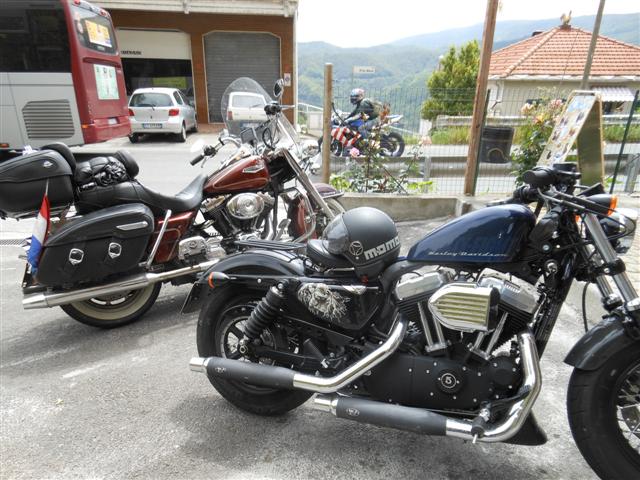 A cafe break.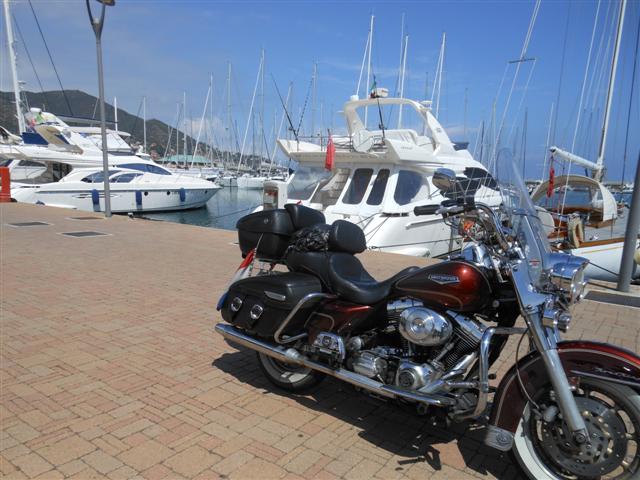 The harbour of Genova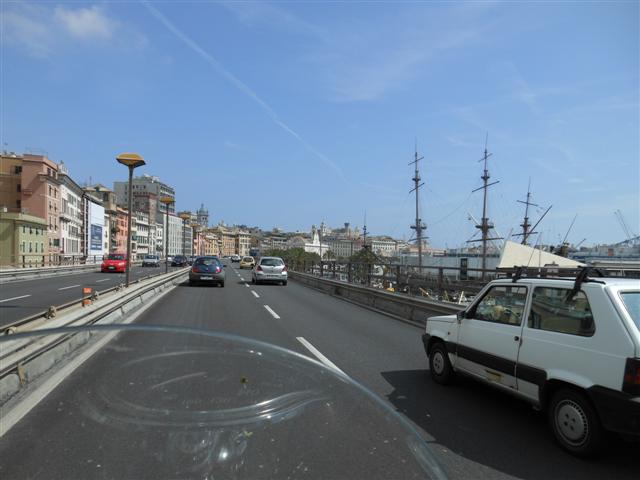 The road in Genova.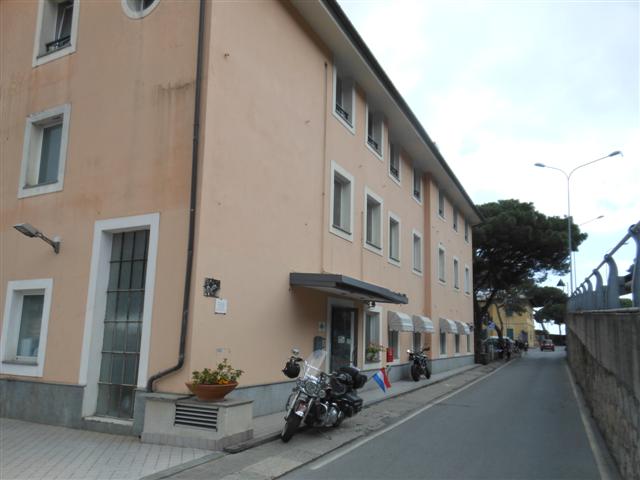 At 17.30 I found a Bed and Breakfast Hotel in Recco, below Genova. It was a little to adjust when I arrived in Genova, because of the crowd, a lot of cars and scooters, that was new after 4 days of almost traveling alone!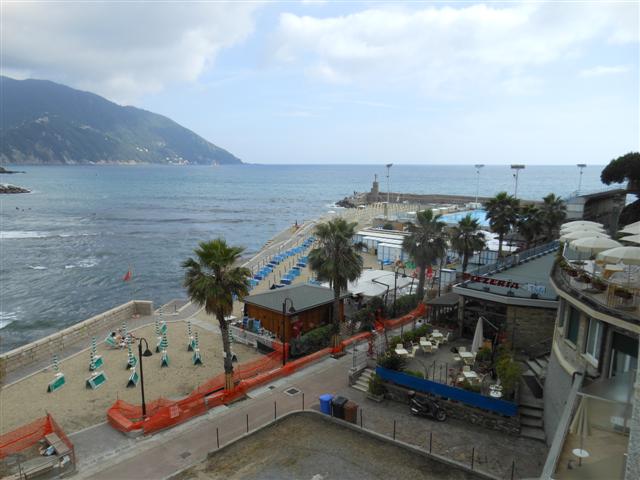 And now it is time for a beer and some food.
At the Pizza restaurant I met Massimiliano, who owns a Harley 72, his pried. Nice to see his bike and talk in international language about the Harley''s.,
It was a nice day with 435 km driving.