Sunday, it is day 2 of my trip to Rome.
This is not a route for pussys!

I started in Etoy, where I stayed in a good Motel, no breakfast but that was no problem. Weaked up at 7 and started the day at 7.30.
The first part was easy, along the coastline of the Lake of Geneva. When I left this road at Glade, the winding road starts with a lot of curves towards Col de la Faucille, The first pass was from Gland or Trelex, at 1285 meter a serious climb. The Col de la Faucille was with 1339 meters just higher and even spectaculair. On my route I also passed a Train.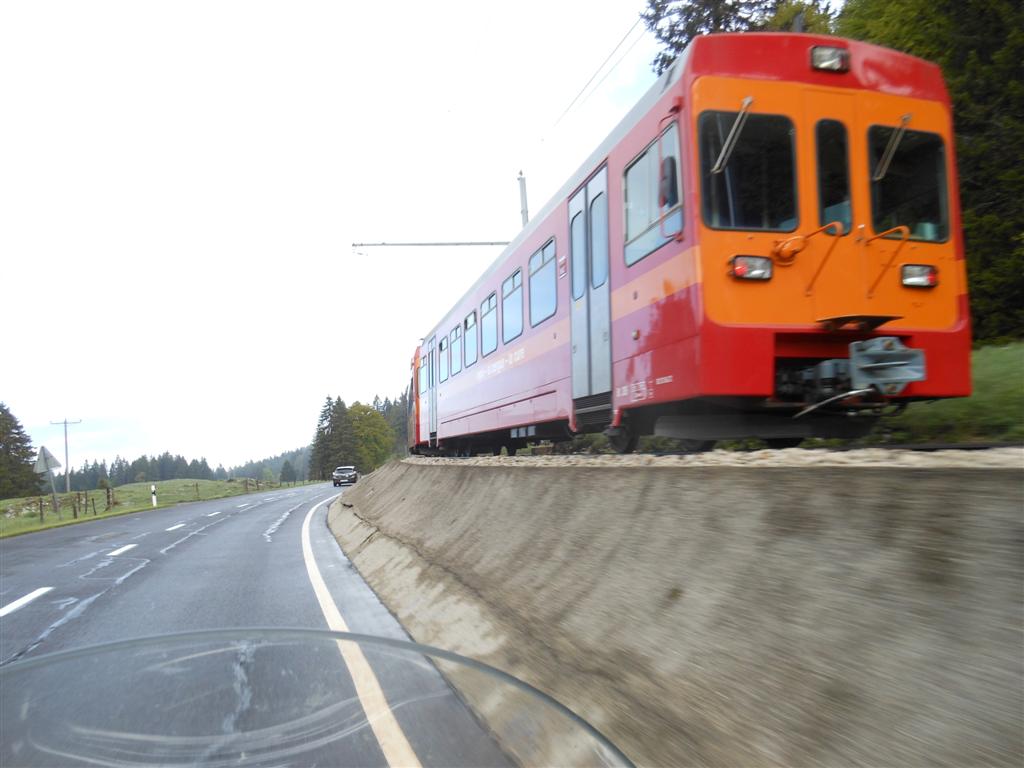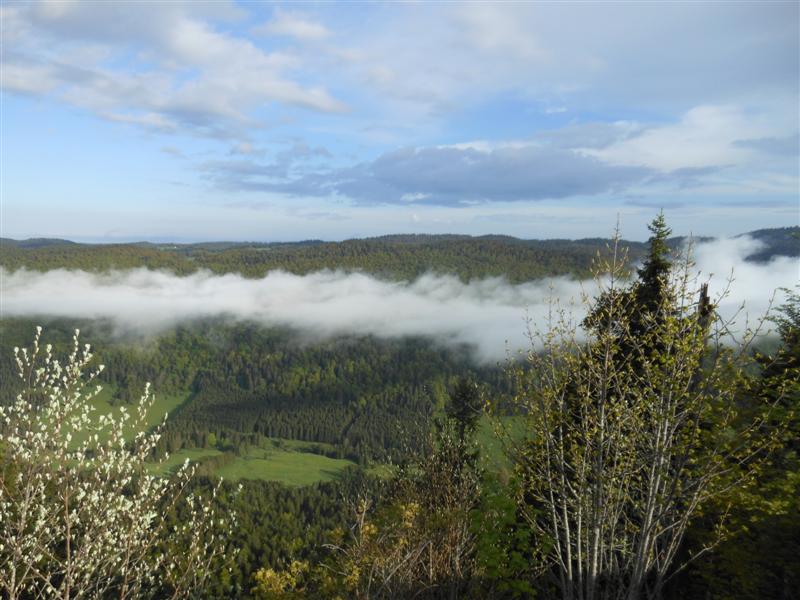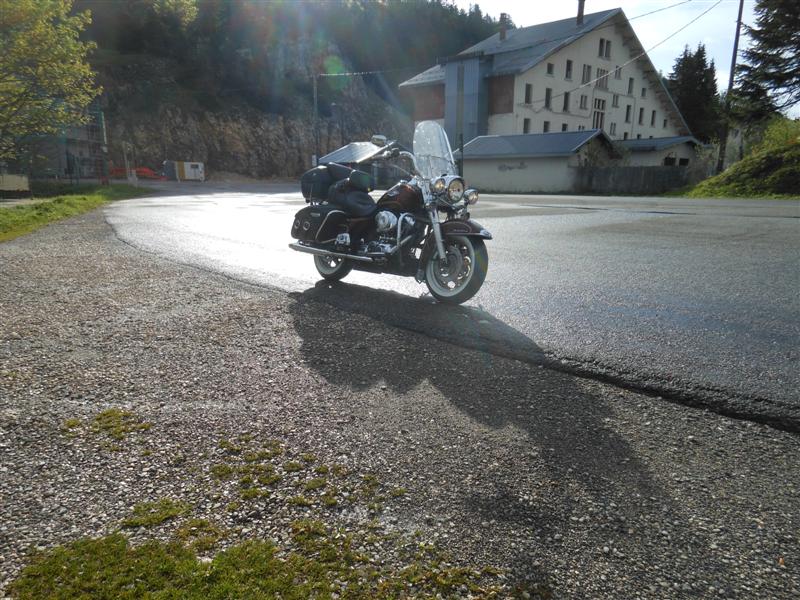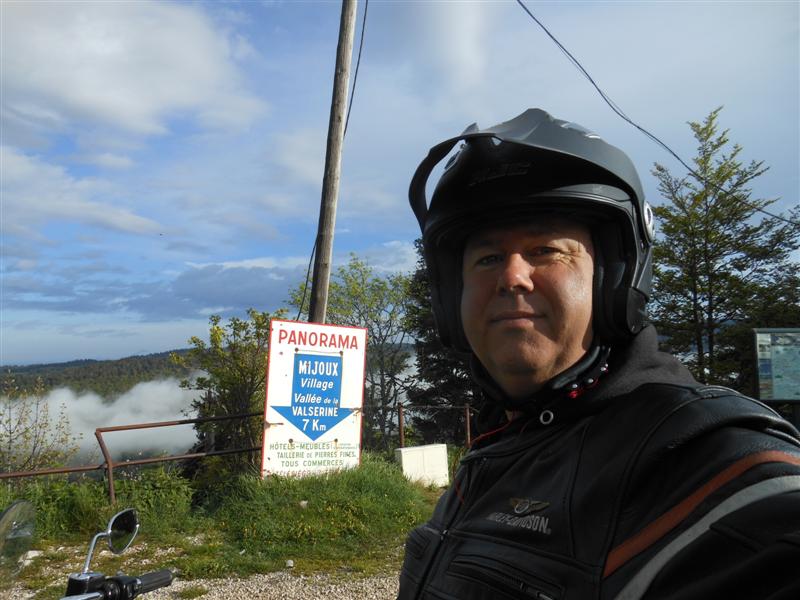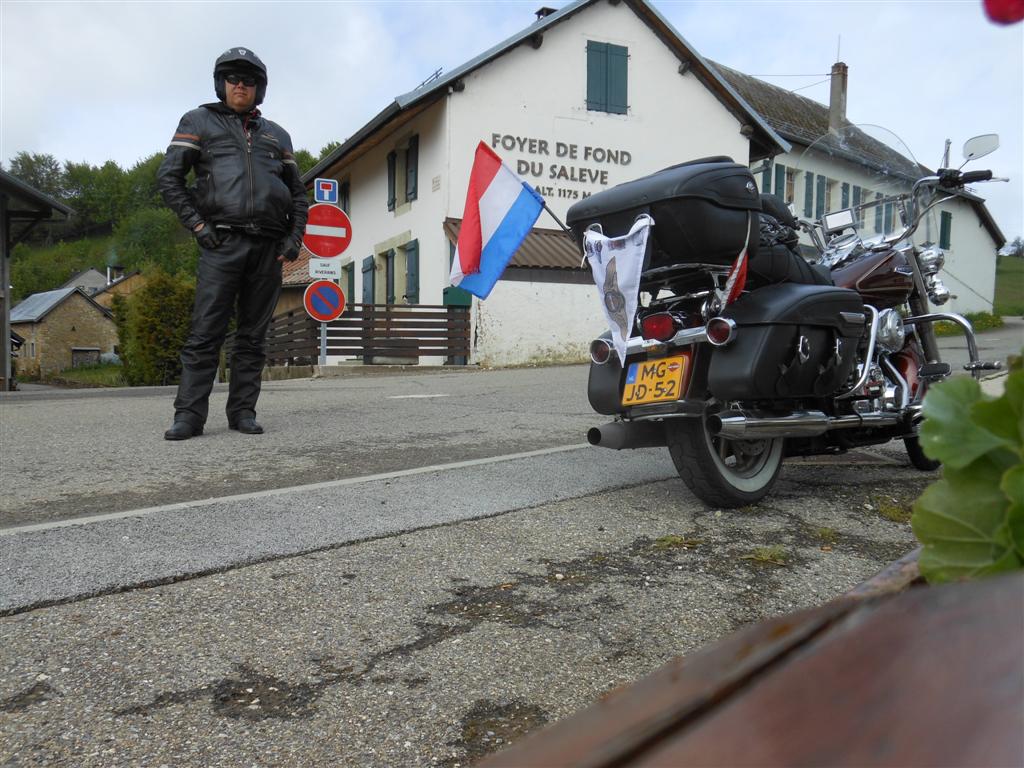 Near Geneva I took a breakfast, croissant and a espresso in the early sun, nice.
Next was the route to Le Grand Bornad, but before I was there my route in the navigation set was taking me to a real dirt root. I didn''t read the signs or misjudges then, because the road was closed! A real mud road and my Harley Road King wasn''t the king any more at that moment. I had to turn on the mud road and drive back and make an alternative route.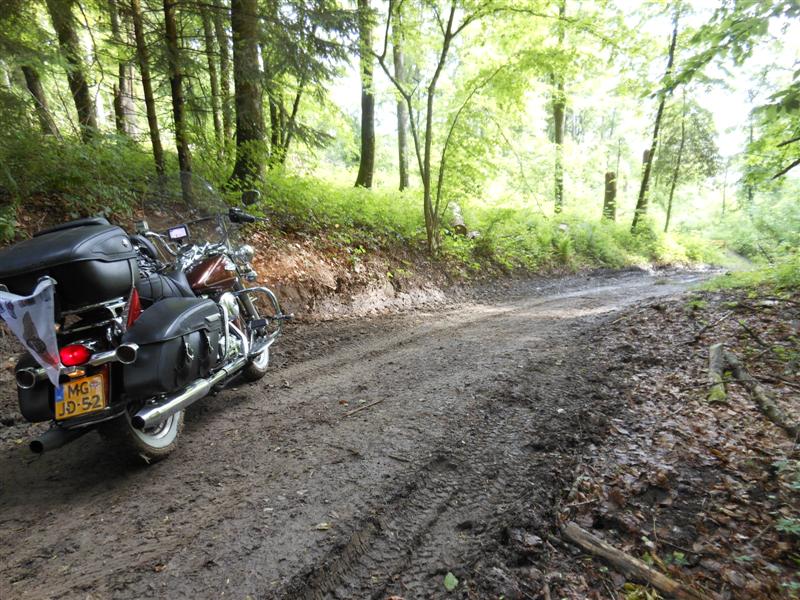 No problem,and when I saw a cleaning station for cars, I turned my Bike in and cleaned it! Now it was save again to ride the curves as I should want to do it.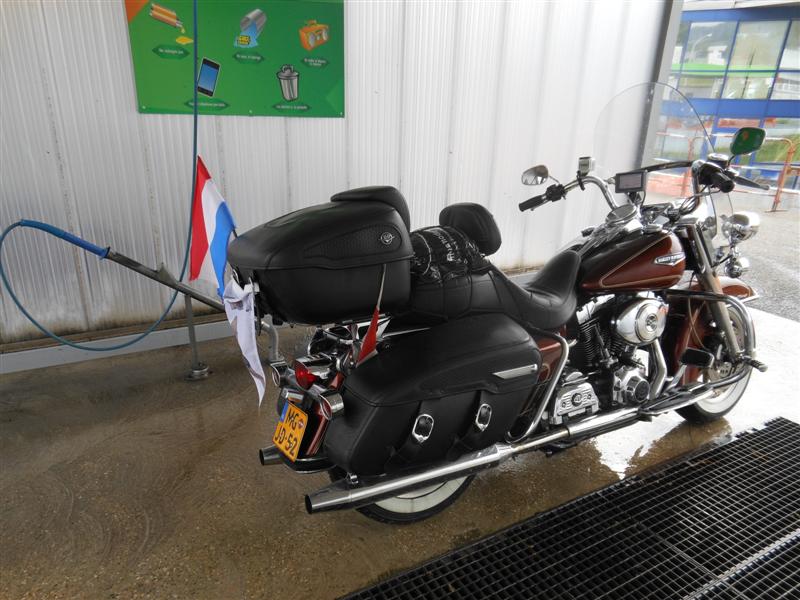 I drove to Le Grand Bornand, saw some dears, goates and dead voxes. It was nice to saw Bornand again after 2 years.
The next stop was the Colombiere! Snow, nice mountains, but the shops where closed.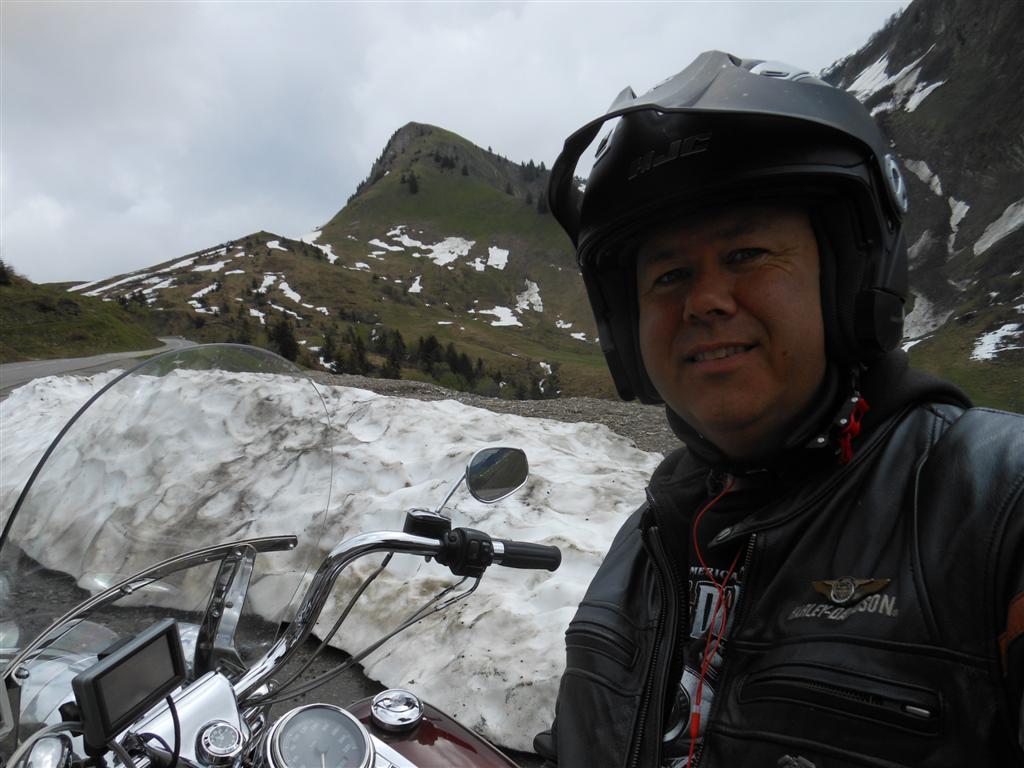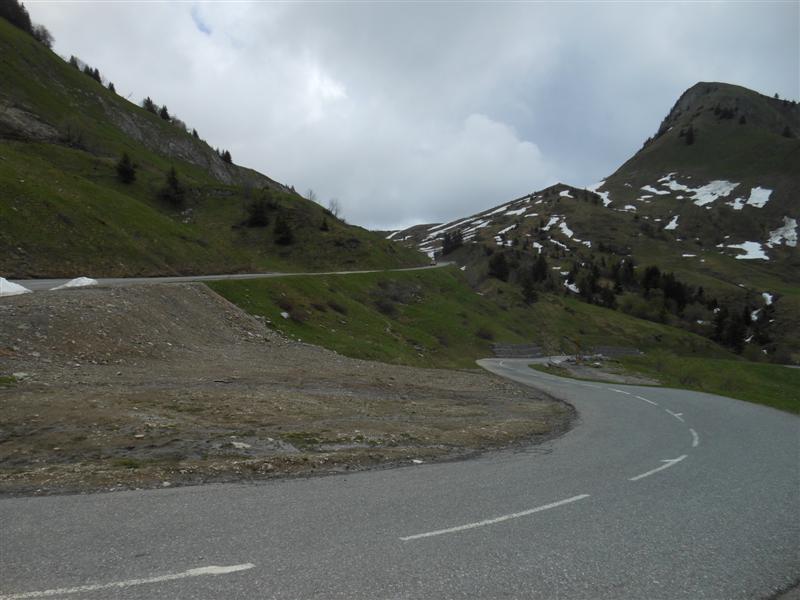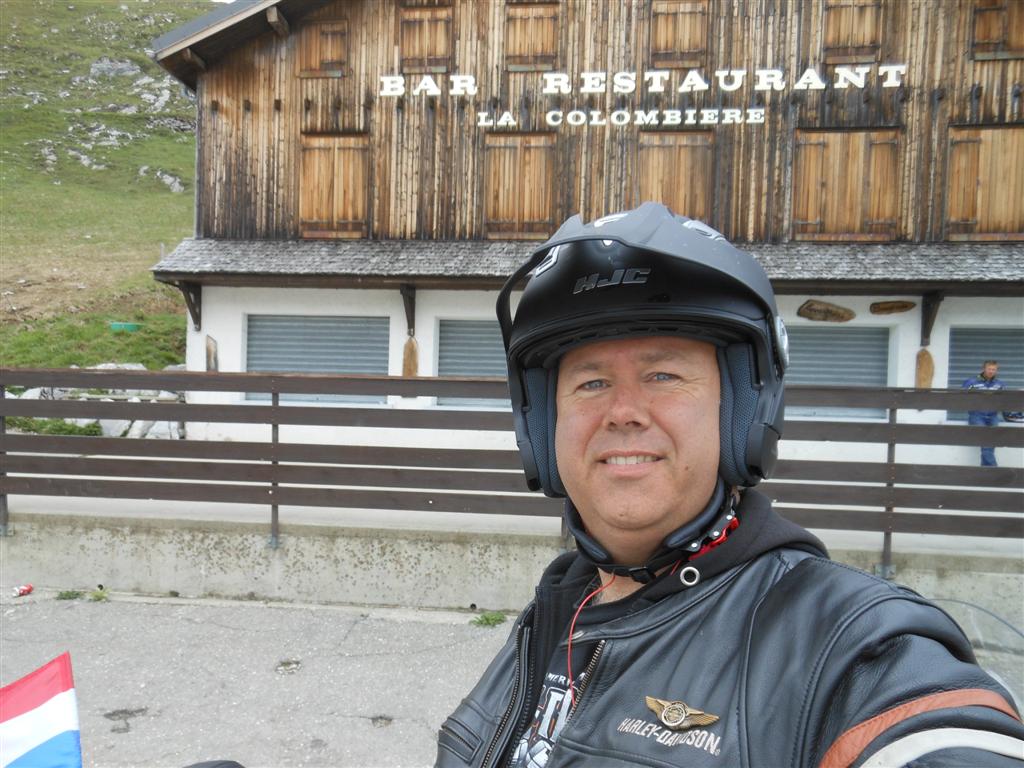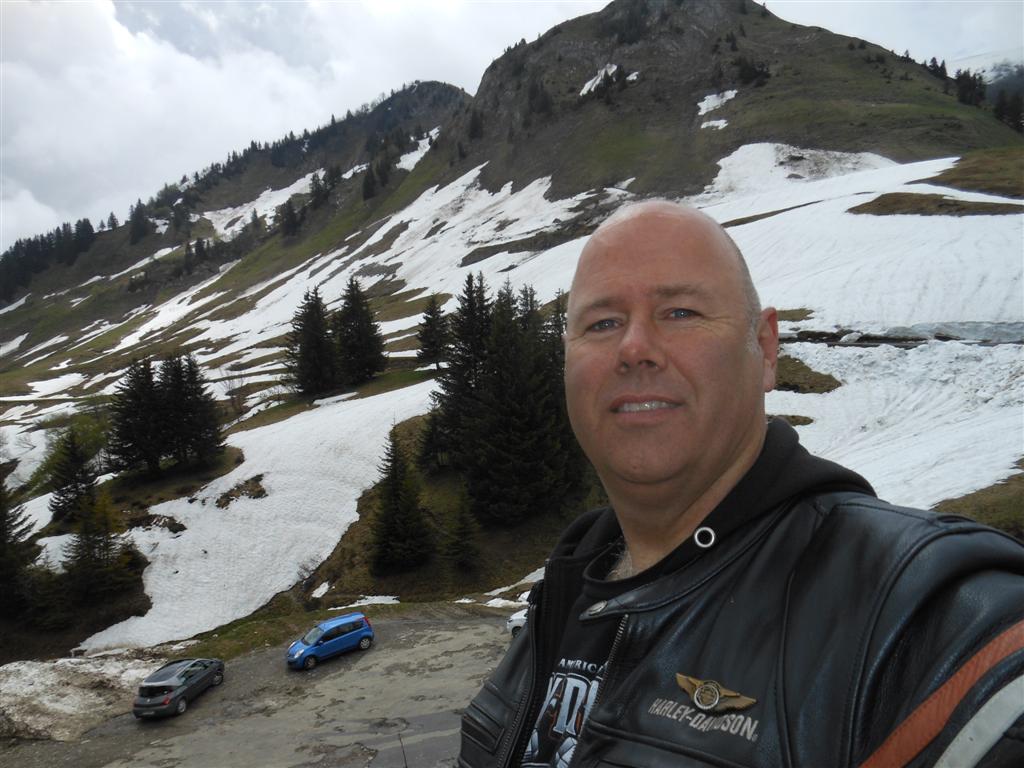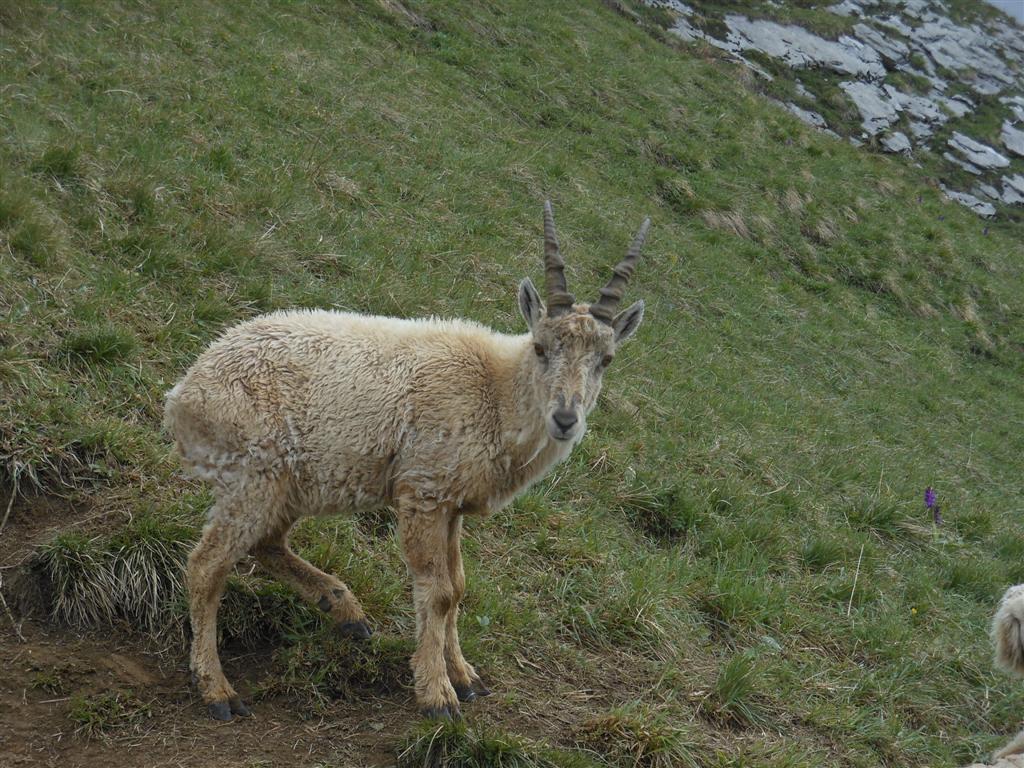 The road to Clused was closed, due to a race to the top with realy fast cars, like Lamborghini''s Ferrari''s but also fast Renaults. So I had to make again an alternative route.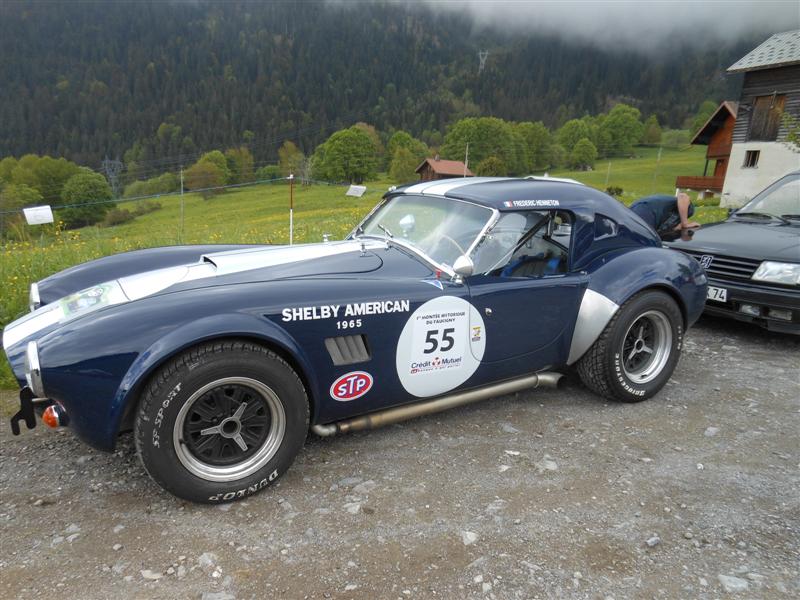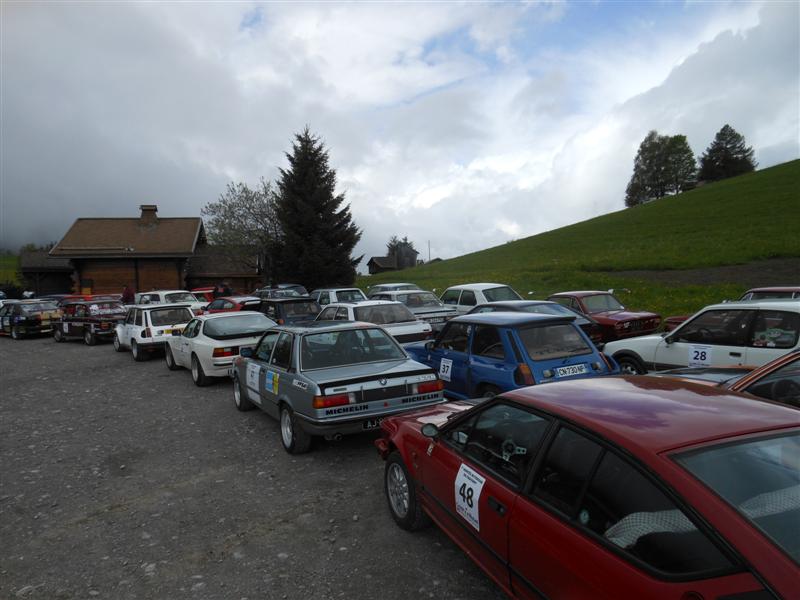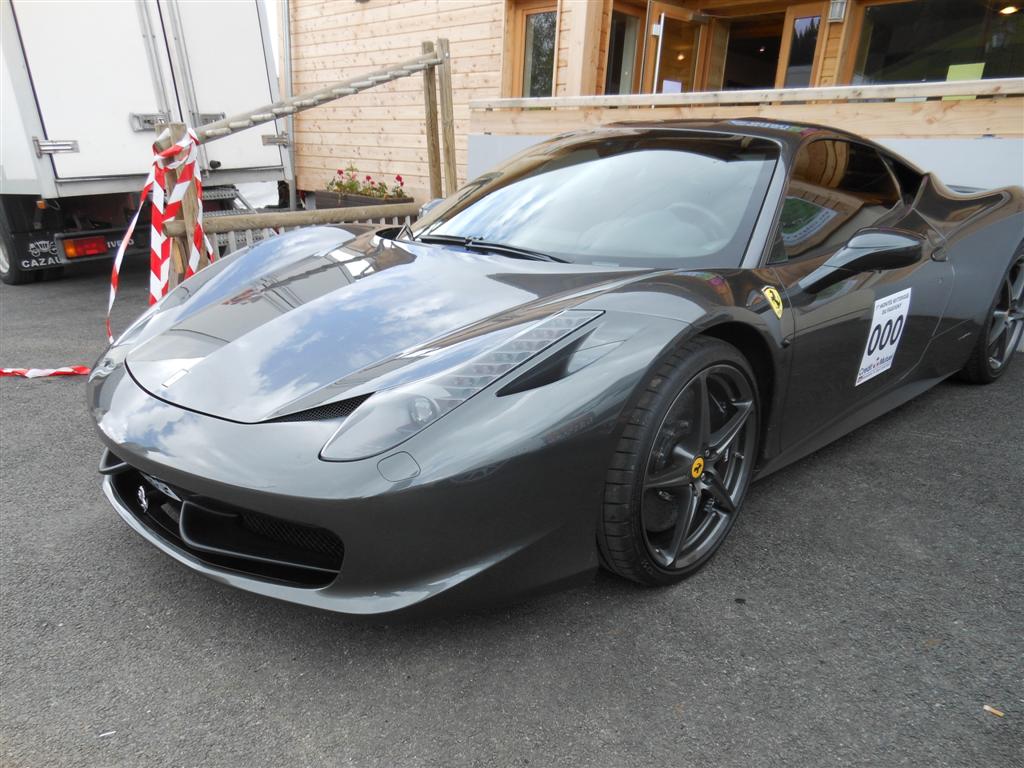 The road to St Bernard was very nice. I took the tunnel because the pass was closed, due to snow :-(
after the tunnel I had a lot of rain, so I turned off at a nice hotel in Aosta.
Today I passed again a lot of borders, but this time only Swiss, France, Swiss, France, Swiss and Itali.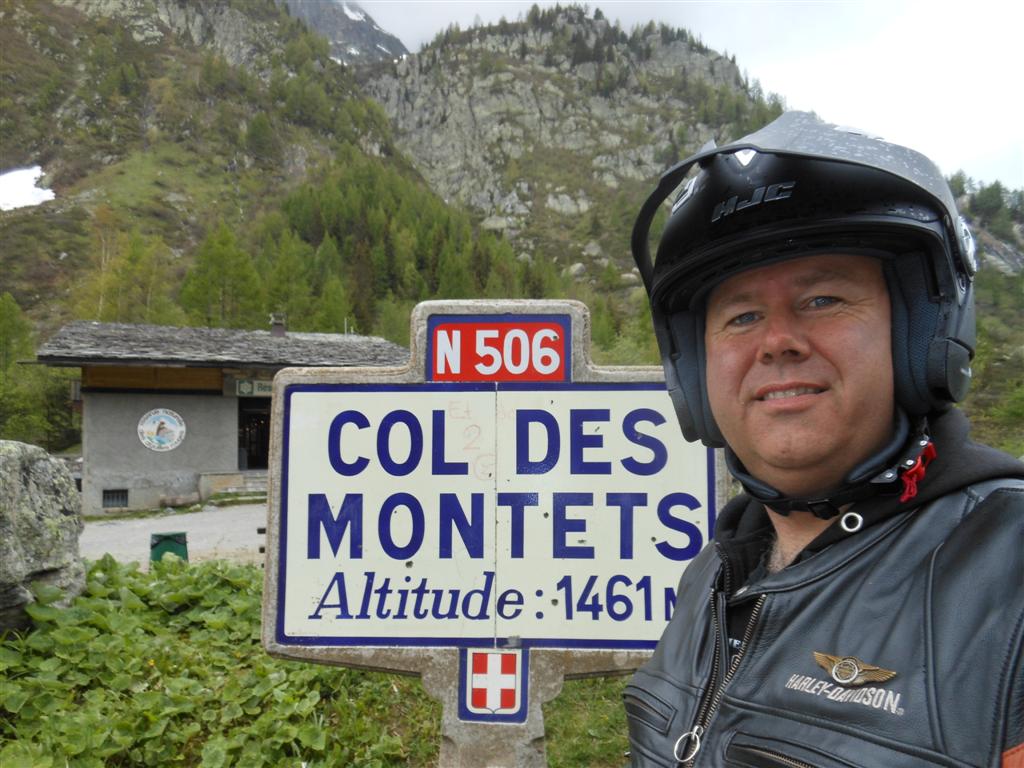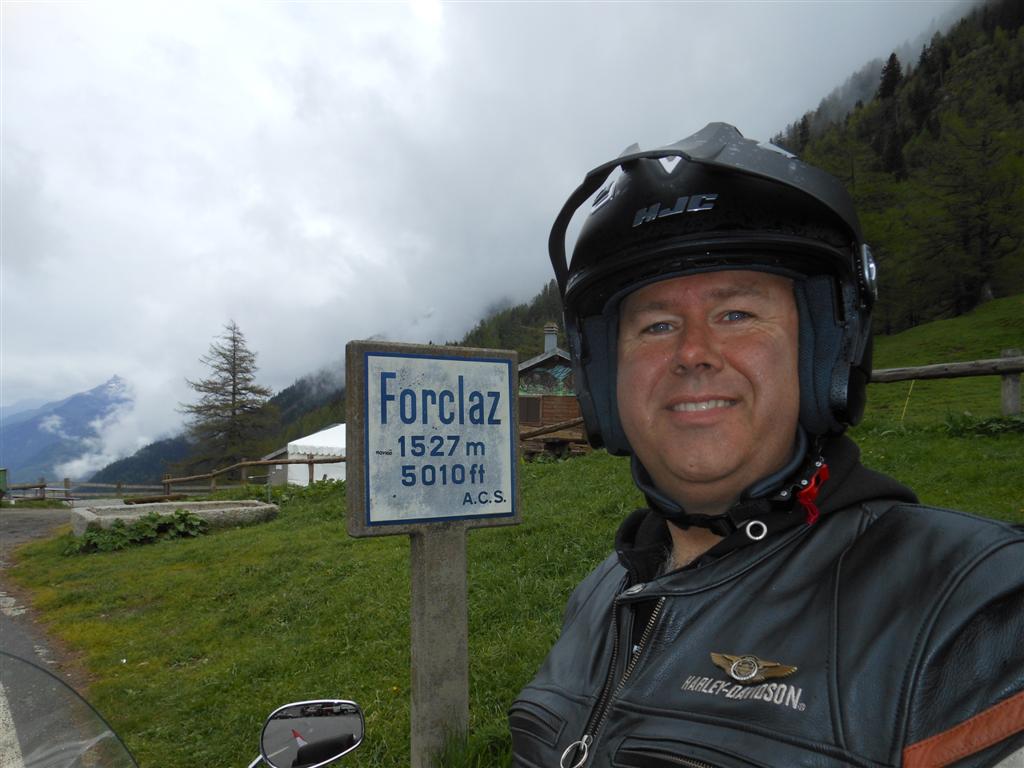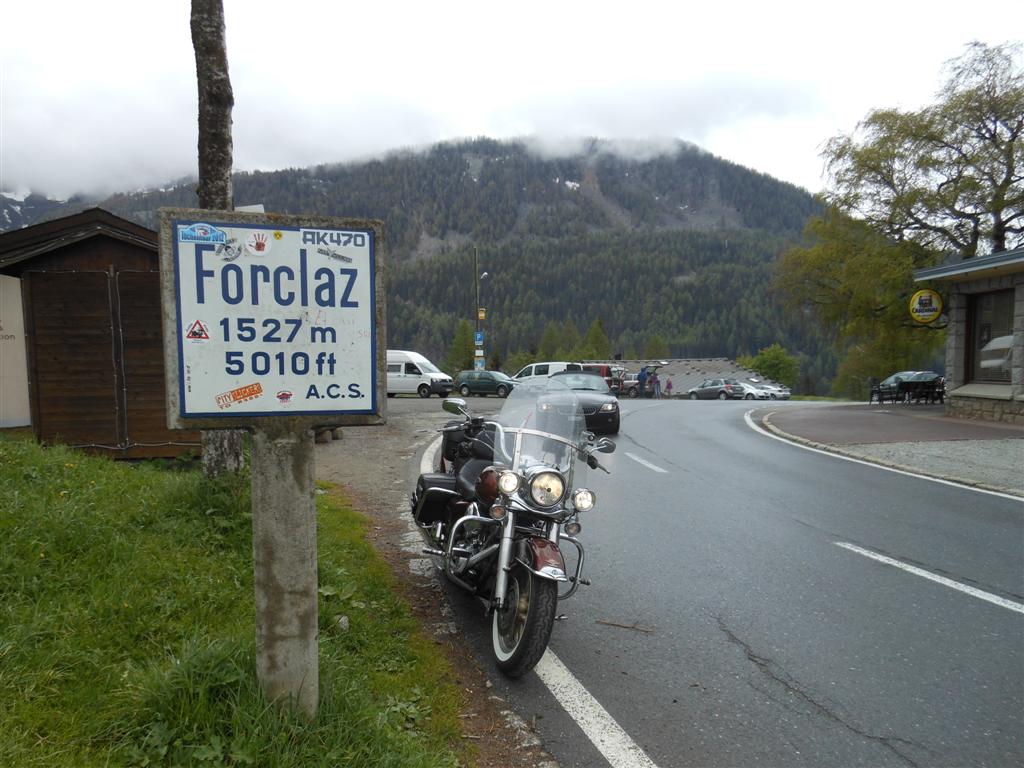 And route of today, day 2, a total of 410 km